producent: CD Projekt Red Studio
wydawca: Atari / Infogrames
dystrybutor PL: CD Projekt
zobacz: pomoc techniczna dystrybutora
kategoria: cRPG
gry akcji
Data Premiery:
Świat: 19 września 2008
Polska: 19 września 2008
tryb gry: single player
wymagania wiekowe: 18+
nośnik: 1 DVD
Rozsądne wymagania sprzętowe:
Core 2 Duo 2.13 GHz, 2 GB RAM, karta grafiki 512 MB (GeForce 7900 lub lepsza), 8.5 GB HDD, Windows XP SP2/Vista.
The Witcher (Wiedźmin) FULL-REPACK
Ripped: Nothing!
Repacked: Movies and Music
Languages: Polish
Subtitles: Multi-10
Work on XP: YES
Work on Vista: Need Vista Patch
INSTALLATION:
1. Unpack from archive and burn on DVD or install from hard drive
2. ChooseWrite path to install for example C:Program FilesTheWitcher
3. Use registry from CRACK folder
4. Run game from *TheWitchersystemwitcher.exe
HAVE FUN!
Greets TiJi
How to Fix Vista 32-bit Crashes
Open the Command prompt as Administrator in Vista
(Start > All Programs > Accessories > right click Command Prompt > Choose run as Administrator)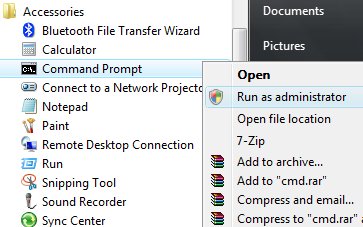 Enter BCDEDIT /set IncreaseUserVa 2800
Restart the computer and start Witcher


http://rapidshare.com/files/156304708/TheWitcher_FULL-REPACK__by_TiJi__PL_.part01.rar
http://rapidshare.com/files/157404320/TheWitcher_FULL-REPACK__by_TiJi__PL_.part02.rar
http://rapidshare.com/files/157401522/TheWitcher_FULL-REPACK__by_TiJi__PL_.part03.rar
http://rapidshare.com/files/157824777/TheWitcher_FULL-REPACK__by_TiJi__PL_.part04.rar
http://rapidshare.com/files/157825796/TheWitcher_FULL-REPACK__by_TiJi__PL_.part05.rar
http://rapidshare.com/files/157830076/TheWitcher_FULL-REPACK__by_TiJi__PL_.part06.rar
http://rapidshare.com/files/157831412/TheWitcher_FULL-REPACK__by_TiJi__PL_.part07.rar
http://rapidshare.com/files/157831389/TheWitcher_FULL-REPACK__by_TiJi__PL_.part08.rar
http://rapidshare.com/files/157834996/TheWitcher_FULL-REPACK__by_TiJi__PL_.part09.rar
http://rapidshare.com/files/157846437/TheWitcher_FULL-REPACK__by_TiJi__PL_.part10.rar
http://rapidshare.com/files/157846469/TheWitcher_FULL-REPACK__by_TiJi__PL_.part11.rar
http://rapidshare.com/files/157846441/TheWitcher_FULL-REPACK__by_TiJi__PL_.part12.rar
http://rapidshare.com/files/157846694/TheWitcher_FULL-REPACK__by_TiJi__PL_.part13.rar
http://rapidshare.com/files/157253209/TheWitcher_FULL-REPACK__by_TiJi__PL_.part14.rar
http://rapidshare.com/files/156403727/TheWitcher_FULL-REPACK__by_TiJi__PL_.part15.rar
---
Dodaj komentarz do tej strony: